Bratislava | Prague
Multichannel campaigns for innovative marketers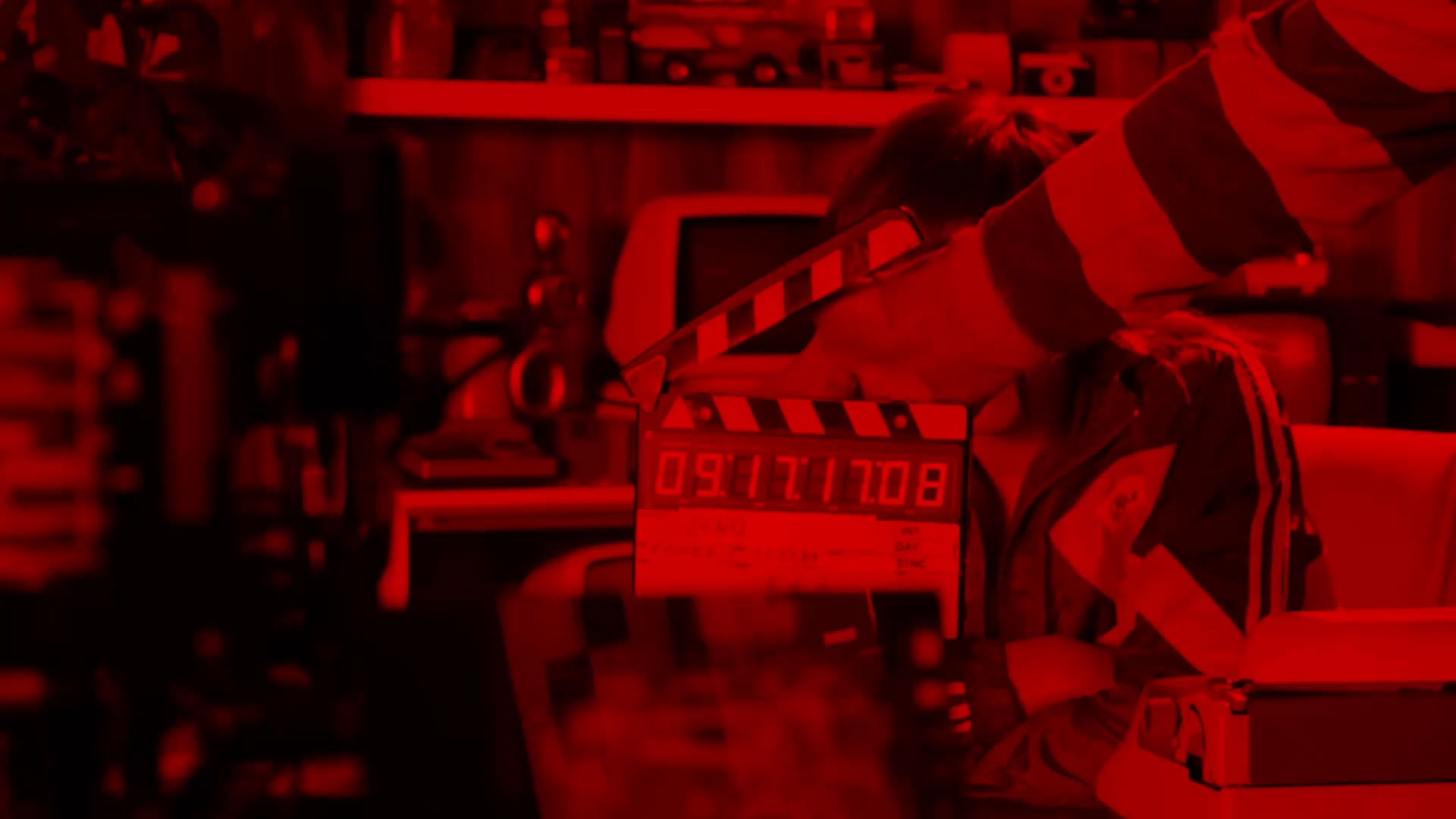 NON-ALCOHOLIC BEVERAGE

CREATIVE USAGE OF INTERNET CELEBRITY

Millions of views, huge media coverage & Tuna – the dog that melts your heart. It's the most successful Kofola campaign in history.

all videos

Special direct mail

Media from all around the world has covered Offline Gloves - special Christmas gift for our clients, which allows you to experience unforgettable offline holidays.

See a case study

Acne cream

Cultural insight strategy

The most successful Aknecolor campaign ever increasing sales by 22%.

See a case study

Alcoholic beverage

Innovative brand launches

Turn heads and get people talking. We linked an interactive flame-throwing billboard with the brand's website and social media. Anyone could trigger the flames and icy mist with tweets and likes.

See a case study

Online bookshop

Creative social media solutions

For the first time in history, we published an entire book in a sole Facebook status. This is a prime example of our out-of-the-box approach to social media.

See a case study

Concepts to relate to today's youth

We have managed to capture the attention of the modern teenager and through unorthodox financial education significantly increase the number of youth accounts.

See a case study

Compact cameras

Blogger of the year in the most successful Olympus campaign ever

Video for a campaign "Stylish life" starring youtuber Nicole, one of the authors of A Cup Of Style blog, was the most successful post of the year not only on Olympus' Facebook page but even among the competition.

See Photobrick case study See Photohelmet case study

FRAGRANCE FOR MEN

AXE's most successful YouTube campaign in Europe.

According to Google our campaign AXE 21st Century Etiquette starring rapper Majk Spirit has one of the highest brand awareness impacts in Europe.

all videos

BEER

Innovative usage of a map

First realtime sound map of Prague belongs to the top 10 best campaigns in the Czech Republic in 2015.

See a case study

MAKE-UP

Campaign that actually sells.

We introduced the first offline filters in the world. Girls were able to download their favourite Valencia, Lo-Fi, X Pro II and Inkwell thanks to Maybelline's limited product boxes.

See a case study

TOAST CHEESE

A toast can be fashionista too

Our unique campaign was loved even abroad. As one of the first domestic campaigns we used Czech and Slovak bloggers for promotion.

See a case study

ONLINE BETTING OFFICE

The most successful Fortuna's campaign so far.

We hid 10 000 tickets for World Hockey Championship into a safe and waited for Fortuna customers to open it using only their knowledge.

See a case study
Agency
Zaraguza Bratislava and Zaraguza Prague are a new type of full service advertising agency focused on long-term communication with great media coverage.

Facebook rated Zaraguza one of the ten best agencies in the world to use it the most creatively and awarded it the Silver Facebook Studio Award.

The agency has the FILIP award for the most creative person of the year from the Art Directors Club Slovakia and the Cyber Young Lion award from Cannes Lions, yeah.
"We are proud and honored to have Zaraguza Digital as part of the winner's circle."
ZARAGUZA was the most awarded ADMA (Association of digital marketing agencies) agency in the national creative contest "Zlatý klinec" in 2010, 2011, 2012, 2013.
Winners of Golden Drum, EUROBEST, PIAF, Festival of Media, EFFIE, FLE media awards, EFFIE Slovakia and many more.
Strategists, Ideamakers, Designers, Data Analytics, and technologists who share a passion for creating amazing cross-channel ideas.
Awards
2014
Louskáček

Finalist, PhotoBrick, Olympus, microsites

Zlatý klinec

Silver, Martinus PF - The Magic Writing Machine, Martinus.sk, Interactive & Online (Websites and Microsites)

Bronze, RytmusPhone - Tatra Academy, Tatra banka, Interactive & Online (Dig. integrated campaigns)

Bronze, First Book in Status, Martinus.sk, Interactive & Online (Social media)

Bronze, Minimal PF, Zaraguza, Interactive & Online (Selfpromo)

Bronze, Golden Bucket of Milan Capák - award, OdkazPreStarostu.sk, Creativity in PR (PR for non-profit organizations)

Finalist, RytmusBot, Tatra banka, Interactive & Online (Mobile & Apps)

Finalist, Vyšívané porekadlá pre online generáciu/ Embroidered Quotes for Online Generation, ZUNO, Techniques (DM)
2013
In 2013, Zaraguza managed to be the most awarded Zlatý klinec digital agency four years in a row. We won two silver Effies as well.
Zlatý klinec

Gold, Real-time Facebook Cover, Zaraguza, in category Interactive & Online - Selfpromo

Gold, Real-time Facebook Cover, Zaraguza, in category Media - Self-Promotion

Bronze, Rytmus Financial Academy, Tatra banka, in category Interactive & Online - Websites & Microsites

Bronze, Rytmus Financial Academy, Tatra banka, in category Interactive & Online - Digital Integrated Campaign

Finalist, Xmass Tree decorated by YouTube videos, Zaraguza, Interactive & Online

Finalist, Virtual laser harp, JarreKid, Interactive & Online

Finalist, Aby všetko dobre dopadlo, Union, Print

Effie

Silver Effie, Rytmus Financial Academy, Tatra banka, in category financial services - banks

Silver Effie, Rytmus Financial Academy, Tatra banka, in category digital

Louskáček

Bronze, First Real-time Facebook Cover, Zaraguza, in category Interactive & Online

FB.rulezz

Silver, First Real-time Facebook Cover, Zaraguza, Best use of Facebook

Bronze, How Secure Is Your FB profile, Tatra banka, Facebook apps

Finalist, Pravidlá pravého chlapa / Rules of Right Man, Radegast, Best use of Facebook

Finalist, Rytmus Financial Academy, Tatra banka, Best use of Facebook

Finalist, Zaraguza Facebook page, Facebook pages

Finalist, First Real-time Facebook Cover, Zaraguza, Facebook apps

Golden Drum

Finalist, Virtual laser harp, JarreKid, Interactive & Online
2012
Facebook Studio

Silver Facebook Studio Award, My Blood Type, Dôvera

Zlatý klinec

Gold, Day of Unread Books, Martinus.sk, in category Creativity on PR - Corporate Communication

Silver, Day of Unread Books, Martinus.sk, in category Interactive & Online - Social Media

Bronze, Megamotivator, Unicamp, in category Interactive & Online for non-profit organizations

Finalist, Zaraguza Digital Awards, Zaraguza, in category Interactive & Online

Golden stone

Golden stone, Day of Unread Books, Martinus.sk
2011
Zlatý klinec

Gold, Alcowebizer, Zaraguza, in category Interactive & Online

Gold, My Blood Type (microsite), Dôvera, in category Interactive & Online

Silver, Contactless Website, Tatra banka, in category Interactive & Online

Bronze, Share the Success, Slovak telekom, in category Interactive & Online

Bronze, My Blood Type, Dôvera, in category Creativity in PR

Finalist, Stometrová stránka, Martinus, in category Interactive & Online

Finalist, My Blood Type, Dôvera, in category Online Campaigne - Interactive & Online

Finalist, Get rid of Valentines Day Clichés, Tatra banka, in category Interactive & Online

Finalist, Top 10 bizarre FB groups, Dôvera, in category Interactive & Online

Finalist, PF to Get You from Your Computer, Martinus.sk, in category Interactive & Online

Finalist, History of Tatra banka in statuses, Tatra banka, in category Interactive & Online

Finalist, First Slovak iPhone PF, Paravan Interactive, in category Interactive & Online

Finalist, Ako sa dostať marketérom denne na oči, Zaraguza, in category Interactive & Online

Finalist, Alcowebizér, Zaraguza, in category Creativity in PR

Effie

Finalist, Share the Success, T-Com, in category telecommunication services

Golden drum

Finalist, Contactless Website, Tatra banka

Telekom media awards

Grand Prix, T-Mobile / Share your success, T-Com

Rainbow Marble

Bronze, T-Mobile / Share your success, T-Com

Festival of Media

Highly Commented Campaign, T-Mobile / Share your success, T-Com

FLE Media

The best use of digital media, Share your success, T-Com

Golden stone

Golden stone, My Blood Type, Dôvera

Adboards.rulezz

Bronze, Red Bull heARTh BEAT, Red Bull

Finalist, Sofa from Books, Martinus.sk

Finalist, Sculpture of drugs, Menejliekov.sk

FB.rulezz

Gold, Spending Report, Tatra banka, communication on Facebook

Silver, My Blood Type, Dôvera, communication on Facebook

Bronze, Day of Unread Books, Martinus.sk, communication on Facebook

Finalist, Facebook Survey of Appliance Names, Shoppie.sk, communication on Facebook

Finalist, PF to Get You from Your Computer, Martinus.sk, communication on Facebook

Finalist, Day of Unread Books, Martinus.sk, communication on Facebook

Finalist, Alcowebizer Facebook Spreading, Zaraguza, communication on Facebook

Finalist, Share the Success, T-Com, communication on Facebook

PIAF

Finalist, Contactless Website, Tatra banka

Eurobest

Finalist, Alcowebizer.com, Zaraguza
2010
Zlatý klinec

Gold, Facebook Reports for Tatra banka, Tatra banka, in category Interactive

Bronze, Banner Not for Clicking, Foundation of Tatra banka, in category Interactive

Finalist, Offline PF of Online Agency, Zaraguza, in category Interactive

Finalist, Marketing Chart of Viral Elements, Zaraguza, in category Interactive

Finalist, Mobile Revolution in practice, Sanoma Magazines, in category Interactive

Finalist, Excellent Mediaplan, Paravan Interactive, in category Interactive
Contact
Zaraguza
Bratislava
+421 910 810 334
bratislava@zaraguza.com
Turbínová 13 (Mlynica)

,

831 04

Bratislava, Slovak Republic
Zaraguza
Prague
+420 602 572 038
praha@zaraguza.com
Mezibranská 1579/4

,

110 00

Prague, Czech Republic